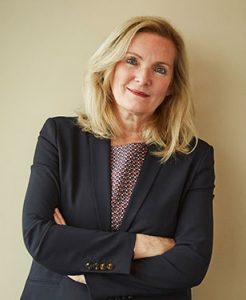 Welcome to York University and to the website of the Vice-President Academic and Provost (VPA&P).  As the Chief Academic Officer of the University, I am proud to play a leadership role, under the direction of President Shoukri and in collaboration with colleagues in the Faculties and on Senate and the Board of Governors, in establishing and working towards our shared institutional priorities and in the allocation of resources in support of our goals.
In 2009-2010, under the leadership of former Provost Patrick Monahan, we undertook a collegial priority-setting process resulting in the development of a Provostial White Paper that provides a framework for the University Academic Plan and directions for York for the next decade.  The White Paper articulated our commitments to academic excellence, to community engagement, and to student success.  Within this framework, York puts students first through initiatives to support students' transition to university study, innovations in pedagogy and a focus on teaching and learning, expansion of technology-enhanced learning options, and opportunities for experiential education linking learning to the real world.  Our goal is to support students' engagement and progress towards graduation and their development as engaged citizens and tomorrow's leaders.  We are also committed to community outreach - locally, nationally, and internationally.  I look forward to working with faculty, staff, and students at York in the coming years to advance our objectives.
I hope you will take the opportunity to explore this website, which includes links to information about the portfolios of members of the VPA&P team, to strategic initiatives under way within the Academic Division, and to the Faculties and units encompassed by the Division.
Rhonda Lenton,
Vice-President Academic & Provost