Provost & Vice-President Academic, York University
Professor Lisa Philipps is the Provost & Vice-President Academic of York University. Prior to her current position, she served as Interim Dean of the Bora Laskin Faculty of Law at Lakehead University (fall 2015), and Associate Vice-President Research at York University from 2011-14.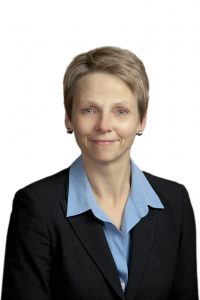 As Interim Vice-President Academic & Provost, she provides leadership to the senior academic administrative team in the areas of academic planning, institutional change management, the alignment of academic priorities and resources, and strategic enrolment and complement planning.  Current initiatives focus on institutional priorities around academic quality, the student experience and student success, community engagement, financial sustainability and the engagement of the York community. York is at an exciting time increasing its reputation as a comprehensive, research-intensive University known internationally for developing interdisciplinary curriculum bridging liberal arts, sciences, health and professional programs.   The opening of the new Bergeron Engineering building, the establishment of a Global Health Research Institute, the expansion of York's bilingual programs at our Glendon campus, and the new Markham campus planned for 2020 are just a few examples of the opportunities that York continues to embrace.
On faculty at Osgoode Hall Law School since 1996, Professor Philipps has published widely on topics such as registered savings plans, tax expenditures, income splitting and family taxation, balanced budget laws, judicial approaches to tax law, taxes and disability, and charitable donation tax incentives. An active volunteer, Philipps currently serves on the eCampus Ontario Board as well as the Provincial Judges Pension Board.