Welcome to York Univers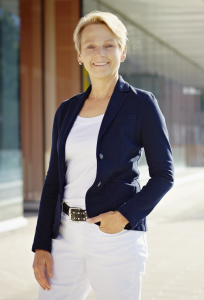 ity and to the website of the Provost & Vice-President Academic.  As Provost, I am proud to work with the senior leadership of the University – the President, Vice-Presidents and Deans – and with colleagues in our Faculties and on Senate and the Board of Governors to advance and celebrate our institutional goals and priorities.
Those priorities are set out in our planning documents, including the University Academic Plan 2020-2025, and are framed by our shared commitments to academic quality, student success, and engagement and outreach.  Within those themes, we have set goals in relation to the enhancement of the student experience through advising and other support initiatives, innovative programs that foster the skills and knowledge that prepare our students to be engaged global citizens, and excellent learning experiences; the advancement of York's research culture and profile; promotion of collaborations and links with our communities, both locally and around the world; and enhancement of the experience of all community members -- students, faculty and staff -- on our campuses.
A major current planning initiative is the development of York's new campus in Markham, with the opportunities it brings to serve new constituencies of students, offer exciting new programs, foster discovery and creative endeavours, and develop innovative relationships with the community.  I look forward to working collaboratively with all members of the York community to continue to build on our enormous strengths and to move forward in new directions.
Please take the opportunity to explore this website, which includes links to the people and areas within the Academic Division, as well as information on important initiatives and opportunities.
Lisa Philipps,
Provost & Vice-President Academic