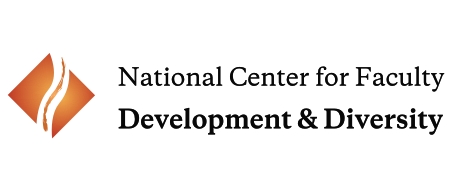 York University is a proud institutional member of the National Center for Faculty Development & Diversity (NCFDD). The NCFDD is a recognized, independent organization that provides online career development and mentoring resources for faculty, post-docs, and graduate students. They provide a variety of virtual programs and resources, and provide professional development, training, and mentoring activities.
NCFDD resources are broadly applicable across academic disciplines and include a range of topics such as time management, overcoming academic perfectionism, how to develop a daily writing plan, how to write grant proposals, and more. These resources are provided by trained NCFDD mentors and offer a confidential area for problem solving which is available and accessible online. The NCFDD is dedicated to faculty success throughout a career lifespan and is an excellent resource for support, for increasing productivity, for learning effective time management, and for living a balanced and healthy life.
NCFDD member resources include but are not limited to:
Weekly Monday Motivator
Monthly Core Curriculum Webinars
Monthly Guest Expert Webinars
Access to Multi-Week Courses
Access to Dissertation Success Curriculum for graduate students
Private Discussion Forum for peer-mentoring, problem-solving, & moderated writing challenges
Monthly accountability buddy matches
Access to 14-Day Writing Challenges
Access to the Member Library that includes past webinar materials, referrals, and readings
To activate your free membership, please:
Choose York University from the drop-down menu
Select "Activate my Membership"
Complete the registration form using your @YorkU email address
Go to your YorkU email account to find a confirmation/welcome email. Click "Activate Account" in the email.
Any technical questions can be directed to Membership@FacultyDiversity.org.